Aluminium Windows, Park Gate
While uPVC is the most commonly recognisable material for double glazing, in actual fact aluminium is one of the most popular choices for homeowners throughout Park Gate and the surrounding areas. Instead of uPVC's thick and rather bulky white resin frames, aluminium is far sleeker and more modern in design and finish for both exterior windows and interior installations.
A naturally occurring material, aluminium is also highly environmentally friendly in their manufacturing process, as well as in performance as their high-quality thermal insulation can also help you decrease your carbon footprint.
If you would like to get some new aluminium windows installed on your property in Park Gate, then look no further than Eco Window Solutions. Simply get started by using our free online quotation tool to get competitive quotes for your installation today.
---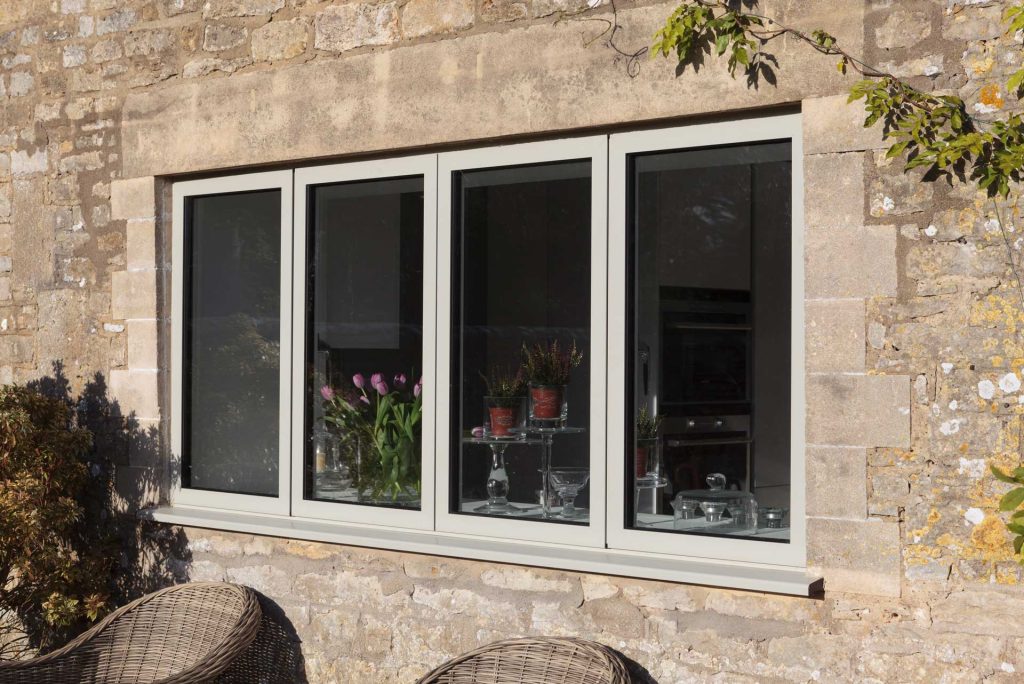 ---
Benefits of Aluminium Windows
Ideal For Extensions
Aluminium windows make for a great addition onto any kind of house extension, orangery or conservatory, giving it a modern aesthetic that either complements or offsets your original property's design and gives you outstanding views of your garden or outside area.
Robustly built, while aluminium is a very lightweight material that allows for quick and easy installation, aluminium is also incredibly secure against both harsh weather and forced entry.
Choices in Configuration
No two homeowners have the same taste, so we have made sure that all of the window designs that we offer are available to come in both aluminium and uPVC.
Not only that, but our windows also come in a range of different styles per design, with options on which sections of the window can be opened and which way. For instance, our casement windows can have a solid glass pane taking up the majority of the frame, with a thinner, openable window section at the top to allow ventilation and security; or our French casement windows have two independently opening sections that meet in the middle in order to maximise the ventilation and the view.
No matter where you are having your windows installed in your property or what you are wanting to use it for, Eco Window Solutions is here to help you find the right design just for you.
---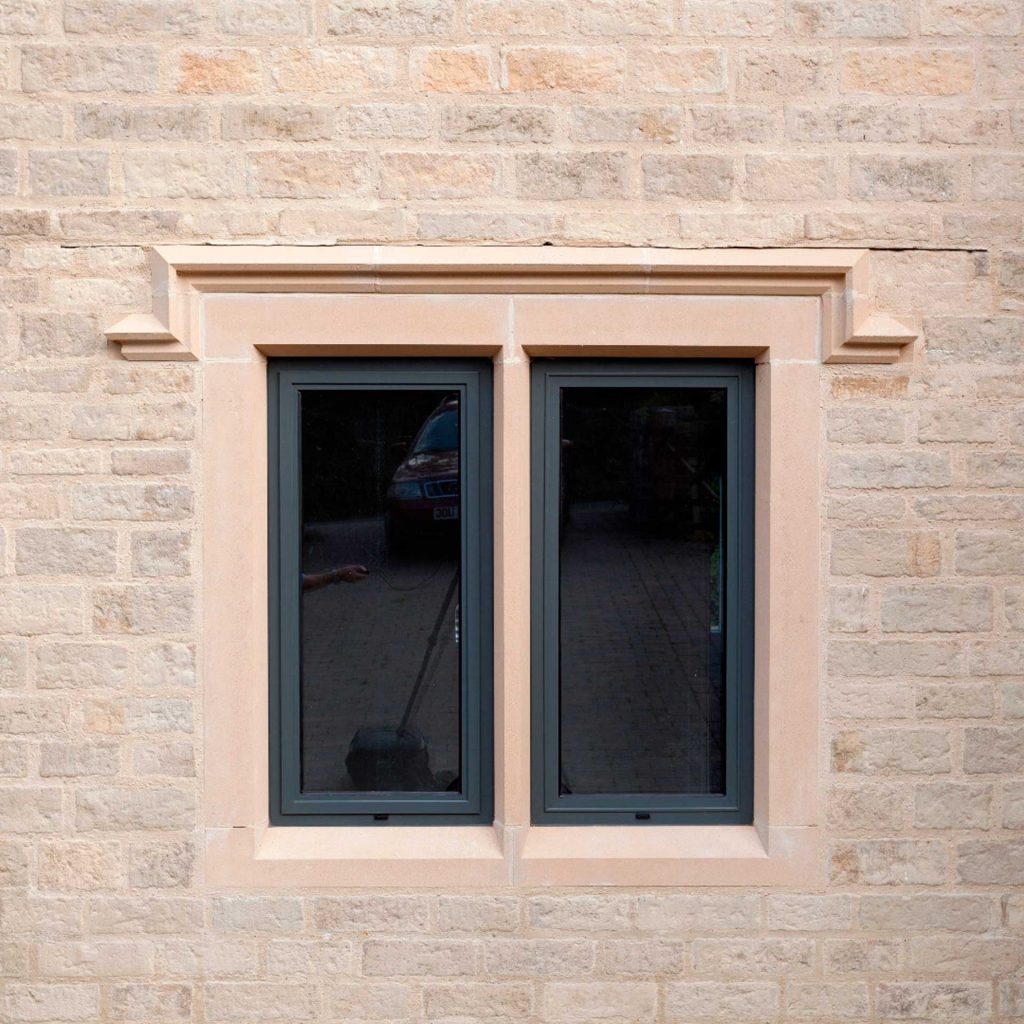 ---
Hard-Wearing Materials
Aluminium is an incredibly durable and robust material, while also being lightweight and easy to install. Because of this, aluminium windows can last for years with very minimal upkeep, no need for sanding and repainting like timber frames and not suffering from warping or discolouration like uPVC.
These frames are strong both against any kind of attempt at forced entry from unwanted visitors, as well as even the harshest weather the UK can throw at you.
Additionally, aluminium frames can span large sections without additional support, providing you with an unimpeded view, with slim sightlines maximizing the amount of natural light entering your home, creating the illusion of more space and bringing brightness to your room.
For more information on our range, do not hesitate to give us a call!
Thermal Efficiency
As well as security, aesthetic and outstanding views, aluminium frames also provide you with outstanding thermal performance. Even for larger double glazed windows, aluminium frames will make your home warmer for longer, with multiple chambers within the frames trapping heat and creating a thermal barrier between the inside of your home and the outside, preventing heat from escaping and cold air from making its way in. This is also beneficial in warmer weather, keeping out muggy, hot air and preventing the greenhouse effect from making your home unbearably warm and stuffy.
Because of their amazing thermal performance, aluminium windows will make sure that you can use areas of your house all year long, rather than just in the winter months. With your home warmer for longer, without heat being lost through the windows, you won't have to rely on your central heating as much, both saving you money on your heating bills and helping you decrease your carbon footprint.
---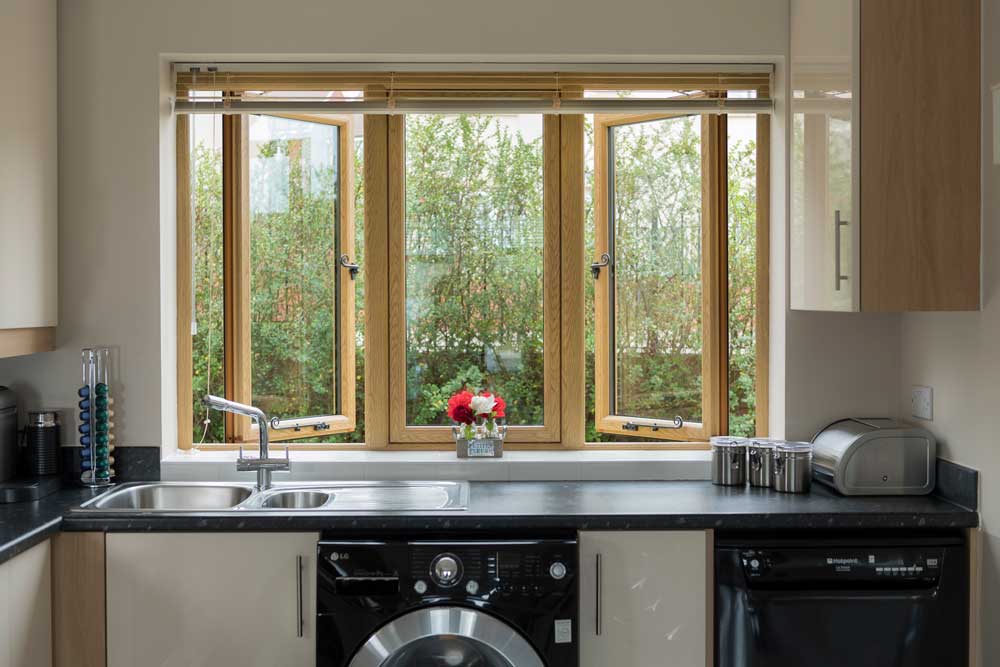 ---
Aluminium Windows Designs
We here at Eco Window Solutions want you to get the very best windows for your property, meaning that we have gathered together a range of outstanding window designs and styles for you to choose from. You know your home and personal taste better than anybody, so we let you design your very own bespoke windows from scratch, choosing everything from the frame colours and sizes to the colours of the hinges and handles. We also offer frosted and patterned glass if you would prefer privacy while still allowing in light, perfect for bathrooms.
The colour of your frame will be covered in a special powder coating, ensuring that your chosen colour will not fade, peel, crack or discolour from being exposed to the elements even after years of use. Your windows will continue to look brand new for years to come, with only the occasional wipe down with a damp cloth to keep them clean.
---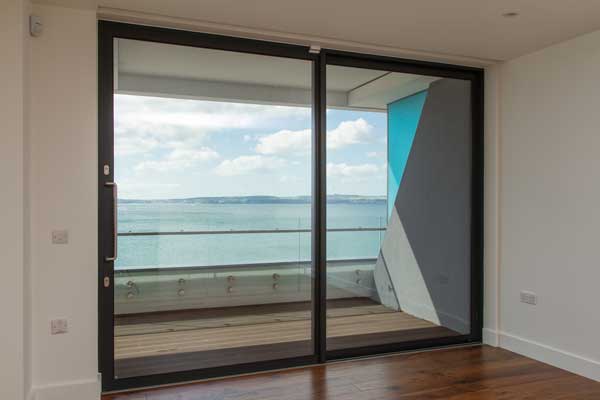 ---
Aluminium Window Prices, Park Gate
If you are looking to get some brand new aluminium windows installed on your property in Park Gate or the surrounding area? Get in touch with Eco Window Solutions today by filling out our online contact form today. One of our team will contact you as soon as possible to answer any questions you might have.
If you just want to get started finding quotes, however, simply start designing your very own window design through our free online quoting engine.
We look forward to hearing from you soon!
Categories: Double Glazing Park Gate, Windows
Tags: aluminium windows, aluminium windows park gate, park gate windows, windows park gate