Composite Doors Hampshire
Composite doors are an incredible addition for any Hampshire home. They offer strength, style and security that creates a lasting impression and makes your space stand out. With a combination of a durable foam core, Glass Resistant Plastic (GRP) and quality double glazing, your home can benefit massively from these designs.
With our composite doors, you can make your family safer and reduce the amount of money you spend on energy bills. That's because our doors feature internal security hardware, as well as fantastic insulation. Together, these features make a genuine difference to your home.
With ECO, you can make a brilliant investment in composite doors. We supply DOORCO's impressive range, which comes with terrific build quality as standard. That way, you'll benefit from increased performance, which will make your home a more comfortable place to live.
We're also a trusted installer, and we're proud to be part of the Sternfenster network. Working with us, you can be sure of getting brilliant composite doors in Hampshire and the surrounding areas. With ECO, you'll also benefit from an eco-friendly door that reduces your carbon footprint.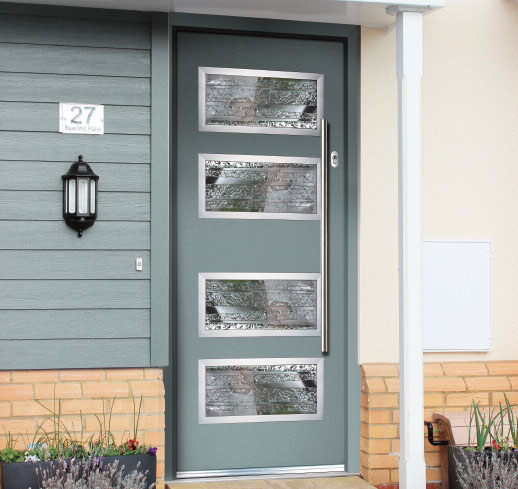 Benefits of Composite Doors
Composite doors feature a variety of materials in their design. These include foam, GRP and advanced double glazing. Because of this, you get the best of each, giving you a well-rounded door with fantastic performance.
We use foam cores rather than timber cores in our composite doors. That's because foam is not only better for insulating your home, but it also performs for longer as well. That way, your investment can reward your home with better warmth for years to come.
As well as keeping your home warm, your new composite door will also protect it from the cold. With air and water-tight design, your entrance will stop draughts and cold spots from developing in your living space. You'll be able to benefit from increased comfort and more consistent temperature inside your home.
Not only that, but our composite doors are fully weatherproof. Thanks to innovative GRP, water will slide off the frame and also won't get into your home. Additionally, your doors won't warp or twist under excess water and will be able to last for decades with little-to-no maintenance.
Finally, your new doors can also raise your home's property value considerably. That way, when you decide to move, you can benefit from better offers that set you up for your next home. Not only that but with increased savings on energy bills, you'll be able to reduce your living costs with our doors too.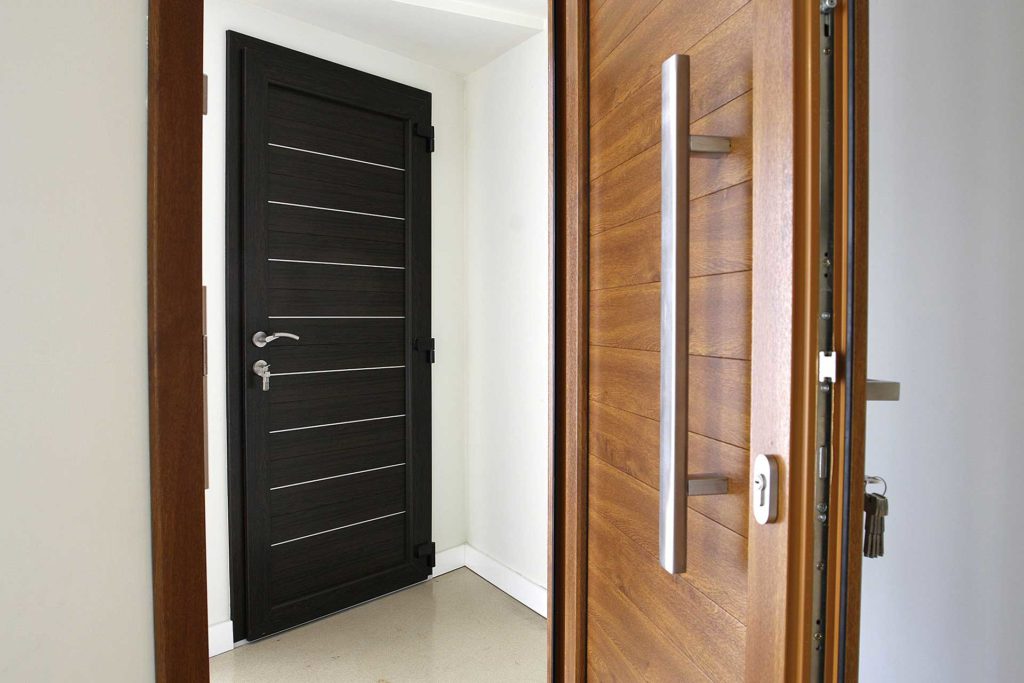 Energy Saving Composite Doors
At ECO, we ensure that our composite doors provide the best possible performance for your Hampshire home. Thanks to our partnership with DOORCO, we offer a range that can meet even the highest standards. Because of this, you can be sure of making a worthwhile investment with us.
Our durable foam cores are fantastic for insulating your home. Working alongside GRP and advanced double glazing, our composite doors create a thermal barrier that keeps your living space warm. That way, you'll rely less on your central heating, and you can save money on your energy bills instantly.
As well as that, you can also make a significant contribution to our environment. With less energy usage, you can have a greener, more natural home. Not only that, but you can install our doors with double glazing that lets light fill your space. Because of this, you can also reduce your electricity usage as well.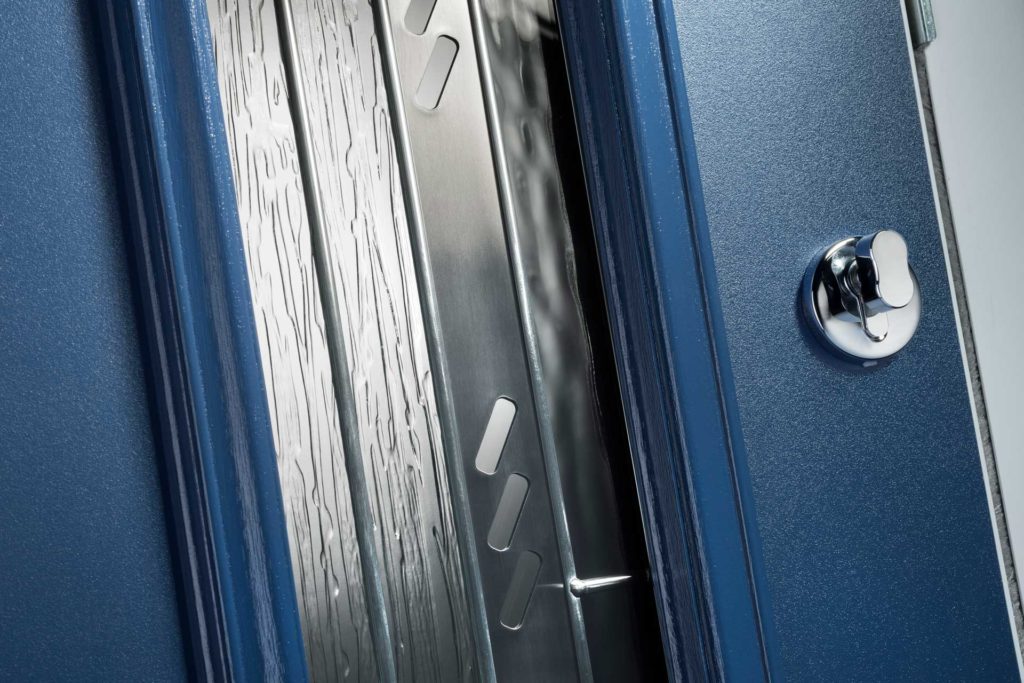 Composite Door Security
At ECO, we put your family's safety first in our composite doors. That's why we ensure that you'll get durable locking systems, reinforced handles and more in your new addition. That way, you can keep unwanted visitors from entering your home, ensuring valuable peace of mind.
As well as that, our composite doors use durable materials to make your Hampshire home even safer. Our foam cores and GRP have incredible strength but are also lightweight. Because of this, you can have exceptional security while also having a door that's easy to use.
Finally, we offer an installation service at ECO that you can trust. Our team will work carefully to fit a bespoke composite door precisely. We'll test all of your security features to ensure that you can enjoy your new door without any worries.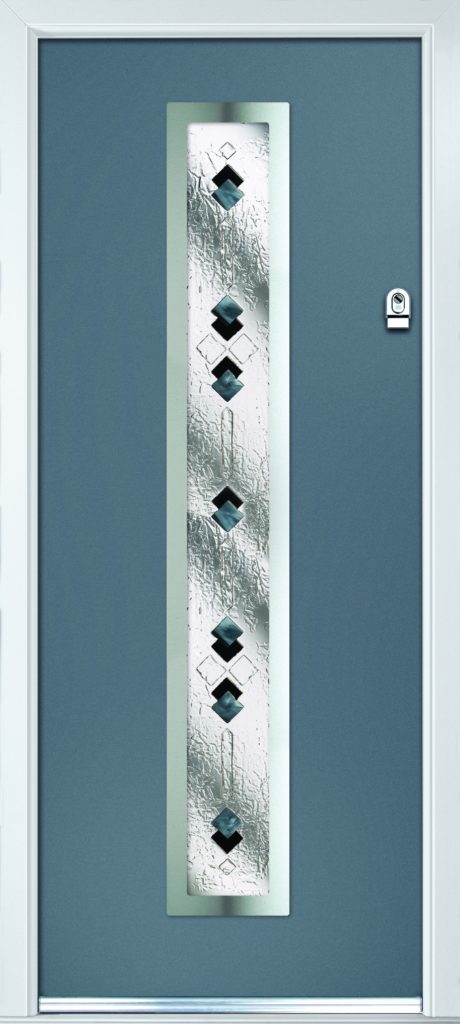 Composite Doors Prices Hampshire
Get composite doors that make a lasting impression for your Hampshire home with ECO.
Using our composite doors cost calculator, you can choose from thousands of customisable options to get a unique addition. Get a bespoke design, and we'll give you an instant quote for it.
Alternatively, use our online contact form to ask us any questions about our range.
You can also call us on 01489 584 396 today to talk to our team about your ideas.
Categories: Composite Doors, Doors
Tags: composite doors, composite doors hampshire, doors, hampshire