Grey Composite Doors Hampshire
Grey composite doors are a stylistic and secure choice for your home in Hampshire. These doors are guaranteed to make a lasting impression and welcome you into your living space with a touch of class. With a grey finish, you'll add sleek, professional styling to your family home.
At Eco, we offer a beautiful range of grey composite doors that are the gold standard for homes in Hampshire. These doors combine a solid foam core with fibreglass GRP (Glass Resistant Plastic). That way, they provide your home with brilliant performance and excellent protection, too.
Thanks to their durable core, your composite doors will have fantastic insulation that can warm your home from the front to the back. That way, your living space will lose less temperature, increasing your home's comfort. Not only that, but you can start to use your central heating less, saving you money on household bills.
With ECO, you can also be sure of working with a trusted supplier and installer. We're a member of Sternfenster's installation network, which guarantees a brilliant service. As well as that, we're proud to offer DOORCO's stunning range of grey composite doors for your Hampshire home.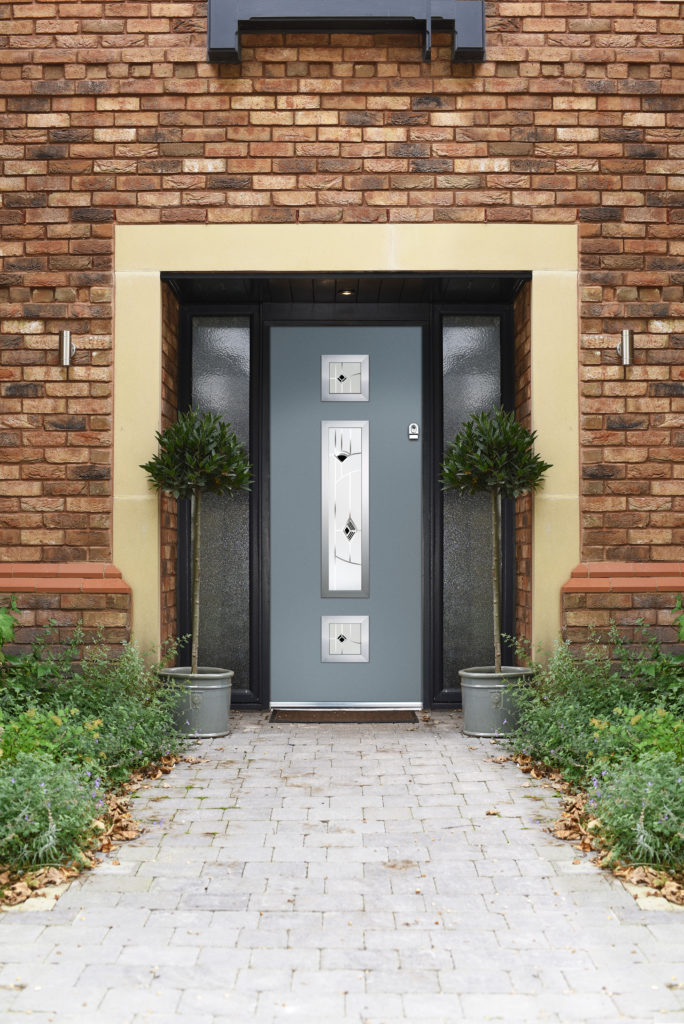 Benefits of Grey Composite Doors
At ECO, we offer grey composite doors that can make a massive difference to your Hampshire home. Our doors are an investment that'll reward your home with savings and comfort for years to come. They feature air and water-tight design that means your entrance won't wear down in bad weather.
In fact, our composite doors are fully weatherproof. That means that they'll be able to withstand even the worst conditions while keeping your home warm and insulated. Thanks to their GRP skin, water and wind won't be able to enter your home, causing pesky draughts and cold spots.
Our grey composite doors use a range of materials to ensure strength and durability. Unlike some other composite doors that use timber cores, we supply ours with high-performance foam. Our foam cores are more robust than timber and can last longer as well, ensuring continued rewards for your home.
Grey composite doors, in particular, are fantastic for performance. Our grey finish is not only stylish but can absorb more sunlight and better transfer it into your home. As well as that, you can choose from over 250 other RAL colours for your composite doors if a beautiful grey finish isn't quite right for you.
Finally, you can also reduce your carbon footprint with our composite doors, proving that ECO isn't just a name. Our eco-friendly doors use insulation to reduce your energy usage. With less reliance on your central heating, you can save a considerable amount on your bills and do your bit to help the planet.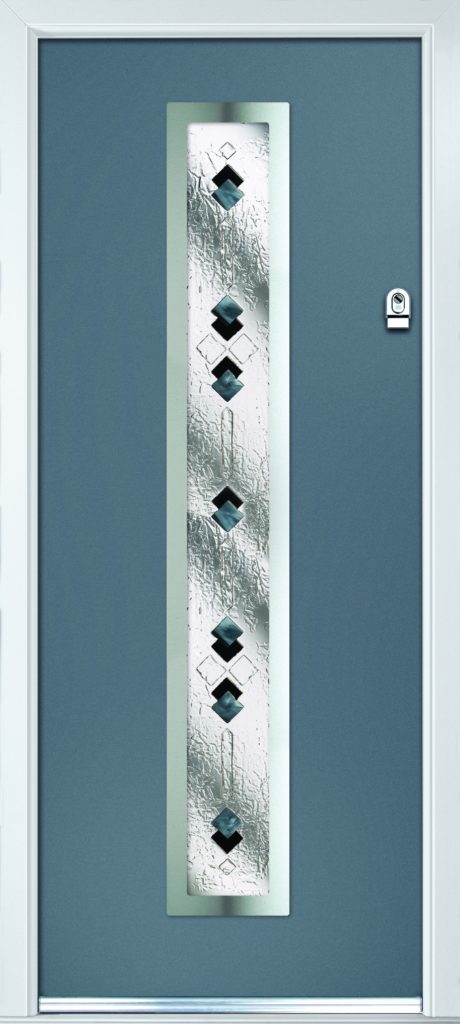 Energy Saving Grey Composite Doors
Our grey composite doors offer excellent energy-saving benefits for your Hampshire home. Thanks to the blend of durable foam and GRP, your grey finish will insulate your home against the cold and trap heat inside. That way, you'll make your home more comfortable and use less energy.
You can also fit grey composite doors with double glazing, that allows more natural light to enter your home. These glass panels can have patterns and coloured tints to provide an artistic look to your entrance. As well as that, the glass will also help to keep your home warm all year round.
Thanks to our partnership with DOORCO, you'll be investing in grey composite doors that can perform for years to come. The materials are incredibly durable and long-lasting. That way, your composite door can keep your home warm for decades, while also needing less maintenance than other doors.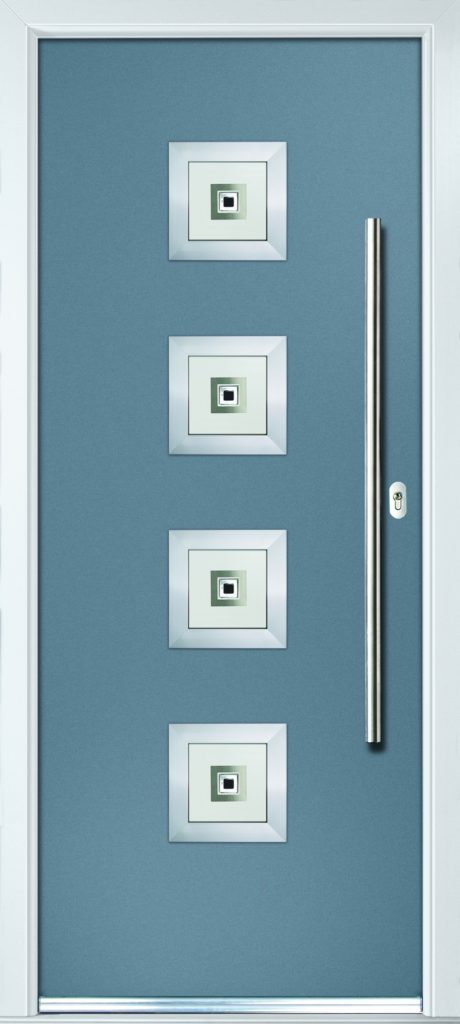 Grey Composite Door Security
At ECO, we know how vital it is for your family to feel safe inside your own space. That's why we ensure that our composite doors feature market-leading security systems. Although our durable foam and GRP are capable of protecting your home on their own, we go the extra mile for your family's safety.
Our grey composite doors come with durable locking systems as standard. These features are concealed by your door's grey finish, making them difficult for intruders even to see. As well as that, your entrance will be impact resistant and built to withstand any forceful break-ins.
As well as that, fitting grey composite doors offer even better security for your Hampshire home. That's because our grey finishes are discrete, and less easily seen in the night. That way, intruders are less likely to attempt to break into your home, giving you and your family valuable peace of mind.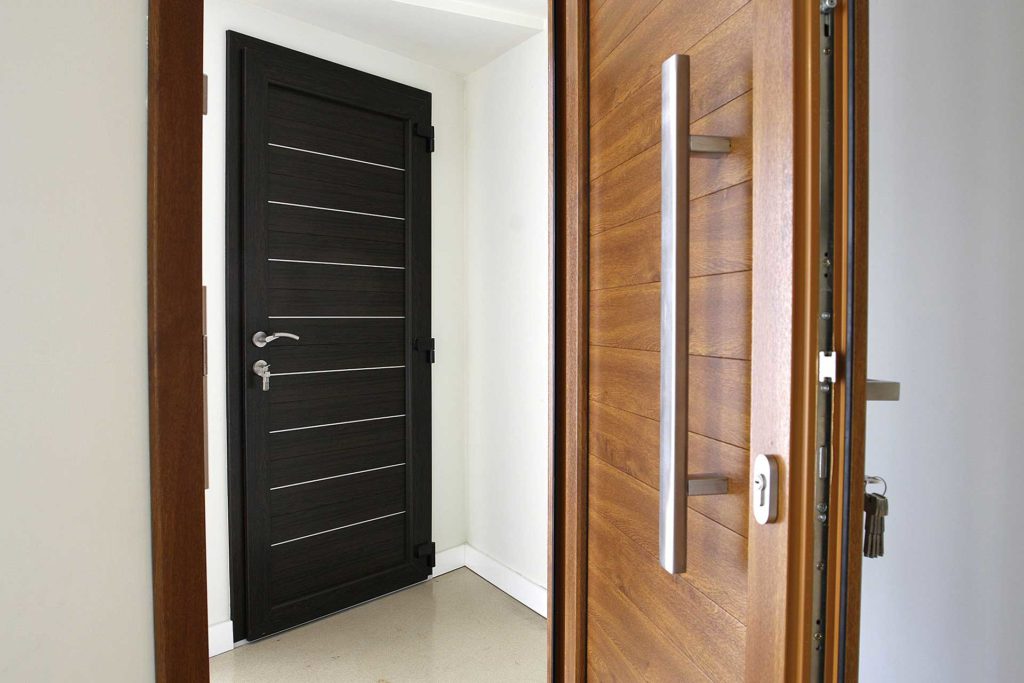 Grey Composite Doors Prices Hampshire
You can install grey composite doors for your Hampshire home with ECO today! There's plenty of ways to get in contact with us about transforming your living space.
For a start, we offer an interactive composite doors cost calculator, that allows you to create your dream door. With a grey finish and 250 other RAL colours, you can style your door to suit your home and get an instant quote for your design!
Alternatively, you can ask us anything about our range using our online contact form.
Also, why not give us a call on 01489 584 396 today? We'd love to hear from you directly, and discuss installing grey composite doors in your Hampshire home as soon as possible.
Categories: Composite Doors, Doors
Tags: composite doors, doors, grey composite doors hampshire, hampshire