Composite Front Doors Hampshire
With ECO, you can install composite front doors that can welcome your Hampshire home to all sorts of benefits. Thanks to a combination of a durable foam core and GRP, composite doors are secure as well as stylish. That way, you can make a lasting impression with a door that transforms your home.
Composite front doors blend various materials so that you can get the benefits of them all in one design. For example, our foam core provides your home with outstanding insulation. Additionally, you can design a door with advanced double glazing that lets natural fill your space.
With a composite front door, you and your family can enjoy a space that feels enlivened and refreshed. Our doors feature insulation and air and water-tight design that keeps more of your home's warmth inside. That way, you can stay warm without relying on your central heating, saving you money on household bills.
At ECO, our composite front doors also reflect our commitment to the environment as much as our name does. Because you'll need to use your heating less, you can reduce your carbon footprint and do your bit to help the planet. That way, a new composite front door can be an incredibly rewarding investment.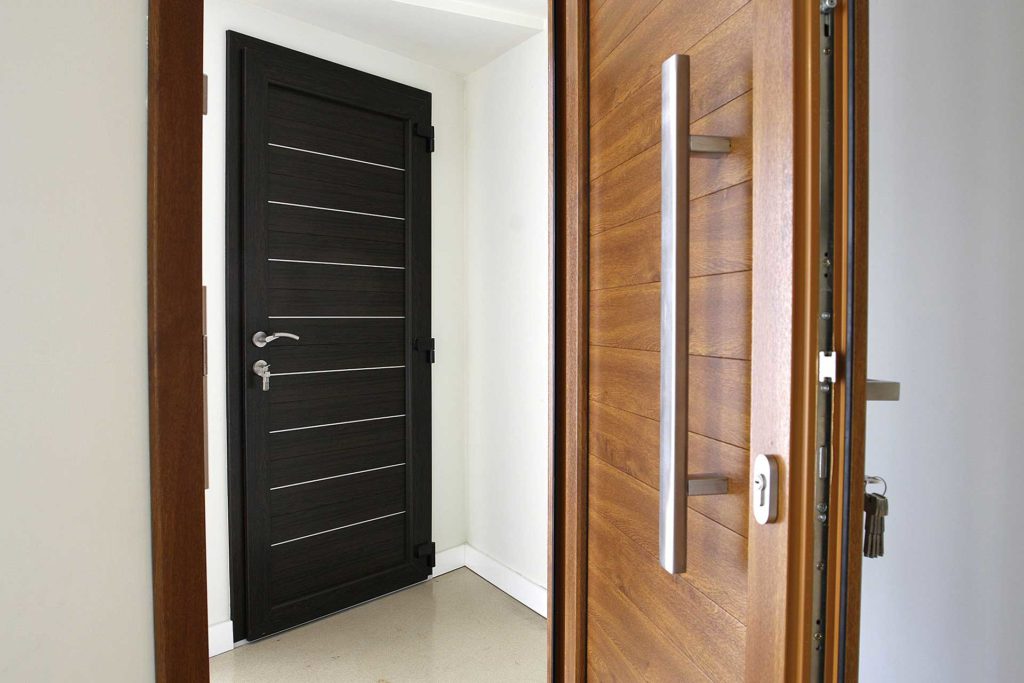 Benefits of Composite Front Doors
For a start, our composite front doors make a real statement in your Hampshire home. You can customise your new addition to suit your home, with a choice of over 250 RAL colours in our range. Thanks to a GRP (Glass Resistant Plastic) coating, the colour will also retain its vibrancy for years to come.
Long-lasting quality is fundamental to our composite front door design. Unlike some other companies, we supply doors from DOORCO that use a foam core rather than a timber one. That way, you'll get better insulation, and your new addition will perform for longer.
Not only that, but your composite doors can protect your home from the elements. Our GRP is fully weatherproof, ensuring that it won't wear away under even the worst weather. That also means you can stop draughts and cold spots from entering your living space.
That way, you can improve your home's comfort and make it a more enjoyable space to spend time with your family. Not only that, but you can design composite doors that have double glazing panels. They'll let shafts of natural light enter your home, for a subtle addition that makes your space feel more natural.
Finally, you can also benefit from composite front doors when you decide to leave your Hampshire home. Composite front doors increase the value of your home, thanks to their excellent build quality. Because of this, you can get a price that reflects the care you put into your home every day, setting you up for the next one.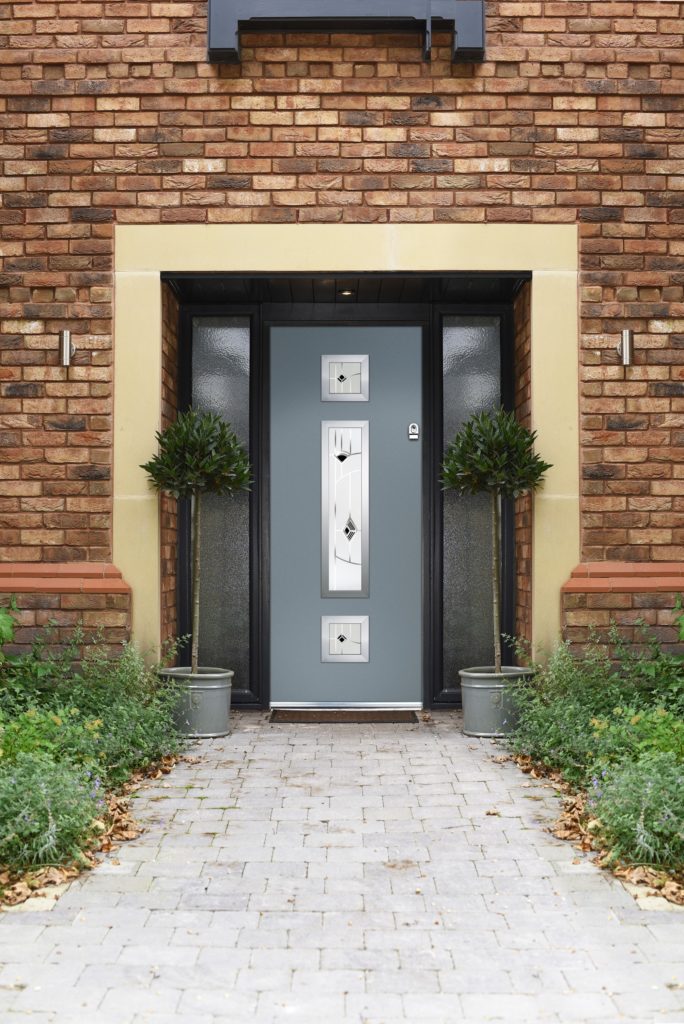 Energy Saving Composite Front Doors
At ECO, our composite front doors offer not only timeless design but advanced energy-saving performance for your Hampshire home. Thanks to our market-leading doors from DOORCO, you can save considerable amounts of money on your energy bills.
That's because our foam cores offer superb insulation for your living space. As well as trapping more heat inside your home, our doors can protect it from cold air. Because of this, you'll get more consistent warmth, even in the winter months.
With our composite front doors, you'll also be able to do your bit to help the planet. Our doors are environmentally friendly, and their energy performance can do much of the work of your heating. That way, you'll save money and save the planet with your new front door.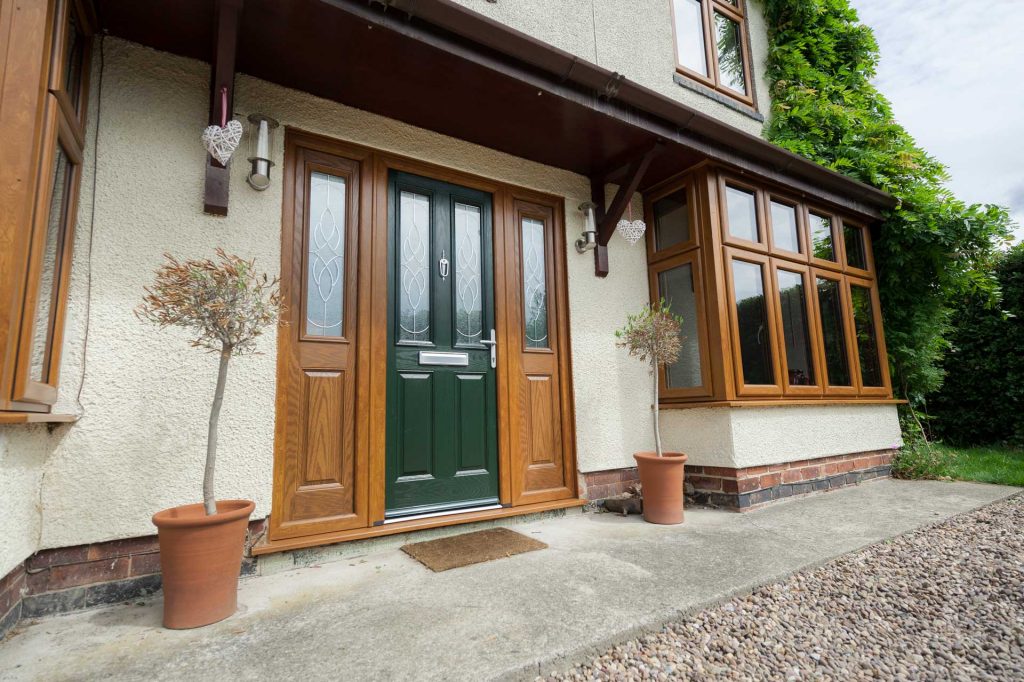 Composite Front Door Security
Our range of composite front doors is also exceptionally secure. We think that it's vital that our doors give you peace of mind. That's why, at ECO, we don't just stop with advanced materials. Our composite front doors also feature durable security systems to keep your Hampshire home safe.
With durable locking systems and reinforced handles, you'll be investing in a solid door that keeps unwanted visitors out. Not only that, but the durable GRP finish conceals much of your security hardware. Because of this, you'll make your home a nightmare for intruders to break into.
Not only that, but our installation team will work tirelessly to ensure your new composite front door is as secure as possible. At ECO, we're proud to be members of Sternfenster's reputable network of installers. That way, you can trust our installation will work around you and guarantee you and your family's safety.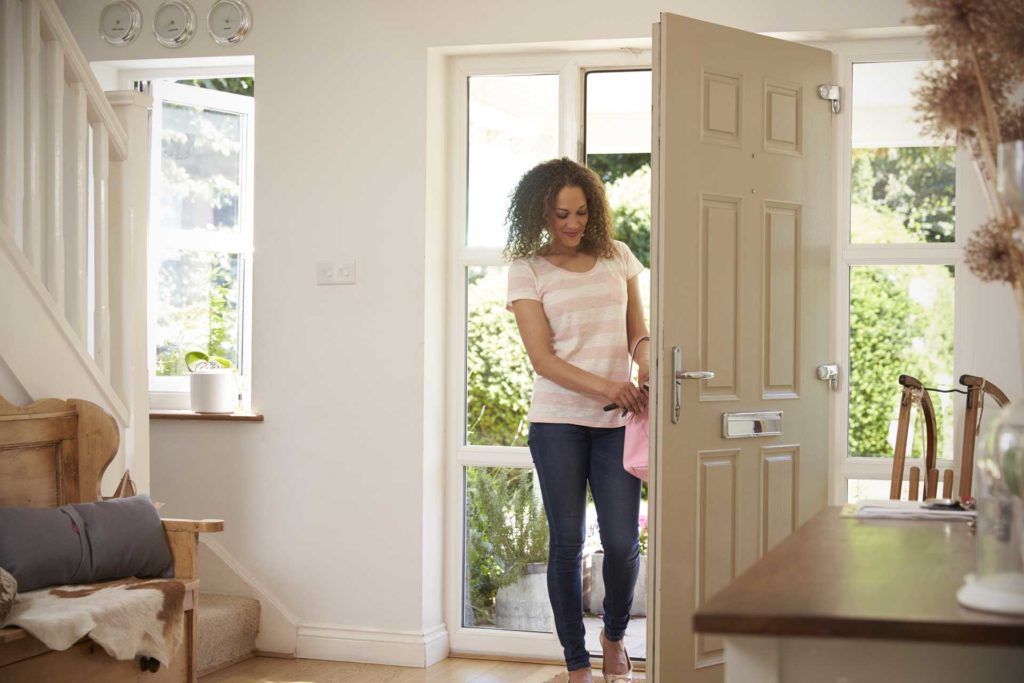 Composite Front Doors Prices Hampshire
Talk to ECO today about installing incredible composite front doors in your Hampshire home.
You can start by using our composite front doors cost calculator to take full control of your design. With over 250 RAL colours, a choice of accessories and more, you can create a unique entrance and get an instant quote too.
As well as that, you can talk to us using our online contact form. A friendly member of our team will respond quickly with information and advice.
Alternatively, call us on 01489 584 396 today to talk to us directly. At ECO, you can install composite front doors that make a remarkable difference to your Hampshire home.
Categories: Composite Doors, Doors
Tags: composite doors, composite front doors hampshire, doors, hampshire