Aluminium Bi-Fold Doors, Park Gate
Aluminium bi-fold doors are one of the most popular choices of installations for customers throughout Park Gate and the surrounding areas. This is because of their modern, sleek and stylish design creates a seamless transition from home to garden. They can also be used to divide one larger room into two sections.
You can be sure that our aluminium bi-fold doors will reward you with all the best thermal performance, home security as well as weatherproofing and soundproofing. Overall, these doors by Smart completely change your way of life.
If you like the sound of our aluminium bi-folding doors and would like to get yourself a quote, please use our online design tool.
---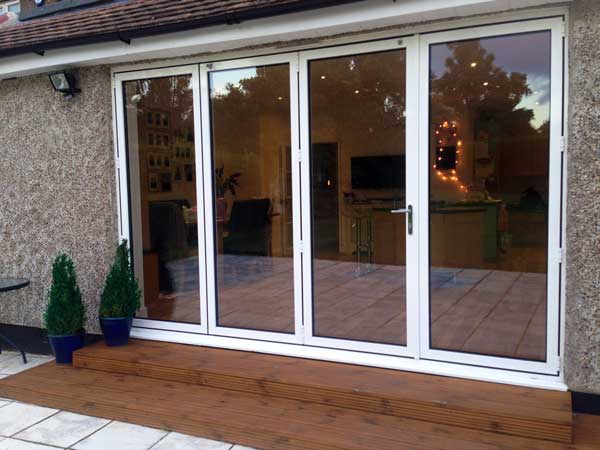 ---
Aluminium Bi-Fold Doors Features
Ideal For Extensions
If you're looking for a way to spice up a standard extension, why not opt for a bi-folding door? These installations will change your way of life by providing you with a unique function of out aluminium bi-fold doors. By having these fitted onto your home, you will be creating a stunning focal point that will open up and allow fresh air to ventilate into your property in Park Gate and the surrounding areas.
Configuration Choices
No home is the same, so why should our aluminium bi-fold doors follow a single design pattern? You can have these doors tailored to suit your way of life. For example, you can opt for these doors to turn from left to right, right to left or anywhere in between. Decide whether these open inwards or outwards for better use of your space.
You can also choose how many panels this has. Opt for anywhere between two to seven leaves. Better yet, these can be fitted on a corner for a stunning design appeal for your Park Gate property.
---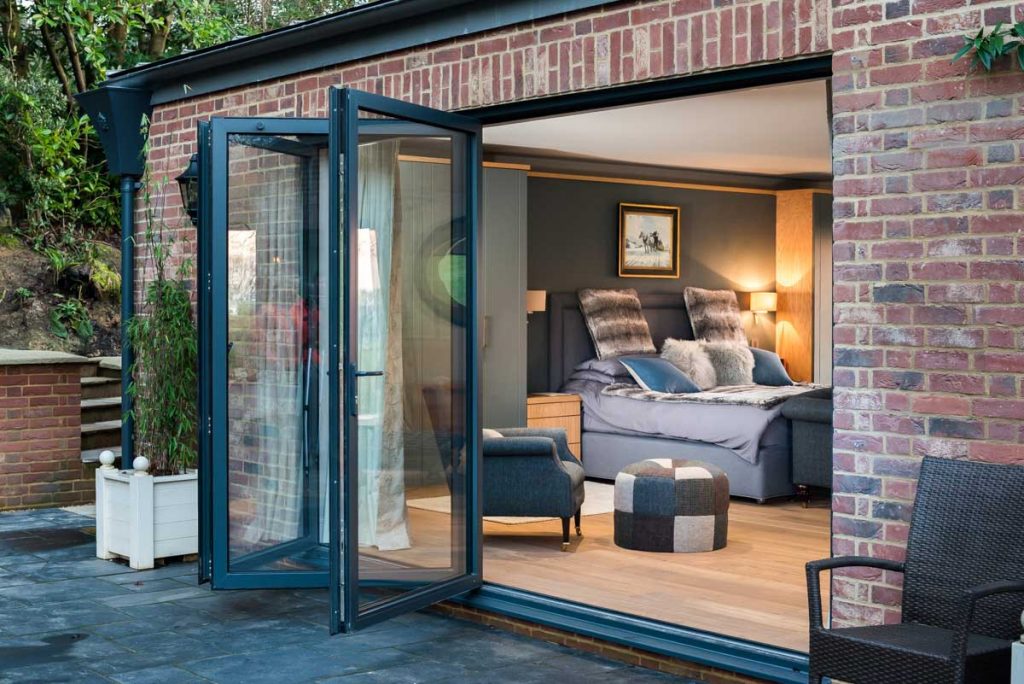 ---
Robust Materials
Aluminium bi-fold doors are incredibly durable and robust due to their materials of choice. Aluminium is a durable material that allows these installations to span large widths with ease and no need for extra support. When opened you can enjoy vast unobstructed panoramic views of your garden.
Slim sightlines ensure that you can benefit from optimum exposure to natural light. This will brighten up even the darkest of rooms, making it feel much larger in the process. Perfect for smaller living spaces.
For more information, please do not hesitate to get in touch with us today! We look forward to your call.
Thermal Performance
Aluminium bi-fold doors will be sure to provide your property with better thermal performance. There is no cause for concern even with such a large double glazing space. In fact, with a unique design, these aluminium frames will trap heat in your home. This causes a thermal barrier. Keep the bitterly cold winds at bay during the winter months. Make sure that your home doesn't feel like a greenhouse during the summer and enjoy the energy efficiency of these installations today.
Better yet, because your double glazed aluminium bi-fold doors will stop you from needing to use your heating do much, you can benefit from lower energy and heating bills. This means that you will be saving money by making such a worthwhile investment.
You will also be working to reduce your carbon emissions and your carbon footprint overall. This is important with modern day living as we all have to do our part to protect the planet and stop greenhouse gases.
---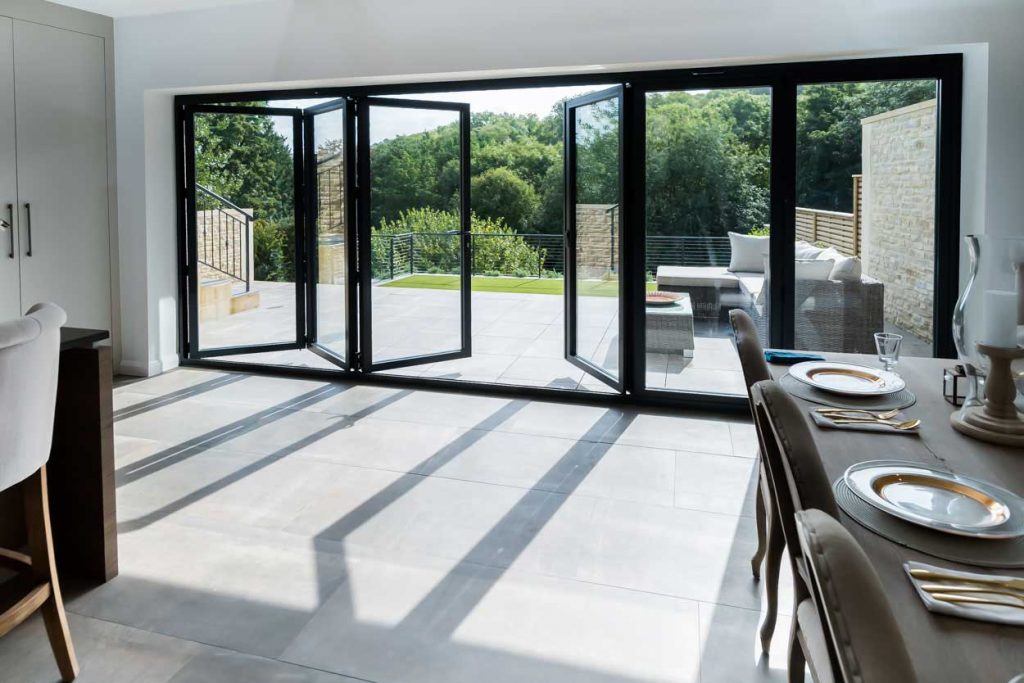 ---
Aluminium Bi-Fold Doors Designs
Here at Eco Window Solutions, we want to make you as happy as can be. We understand that you may want to be able to decide how these installations look. That is why we offer a wide range of colours for you to be able to choose from. Not only this, but you can decide on the finish as well as the hardware options such as handles and hinges.
These colours will be covered in a special powder coating. This ensures that unlike timber alternatives, your colours will not fade, crack, peel or discolour over time due to the exposure to the elements. Instead, you can enjoy bright and beautiful aluminium bi-fold doors for the entire long lifespan of such a beautiful installation.
Performance
Our aluminium bi-folding doors are made to last. That is why they have smooth operation throughout thousands of opening cycles. This means that you can benefit from the effortless gliding movement. We will be sure to fit these perfectly. That way, you can have a stunning installation that will be sure to make your guests amazed.
---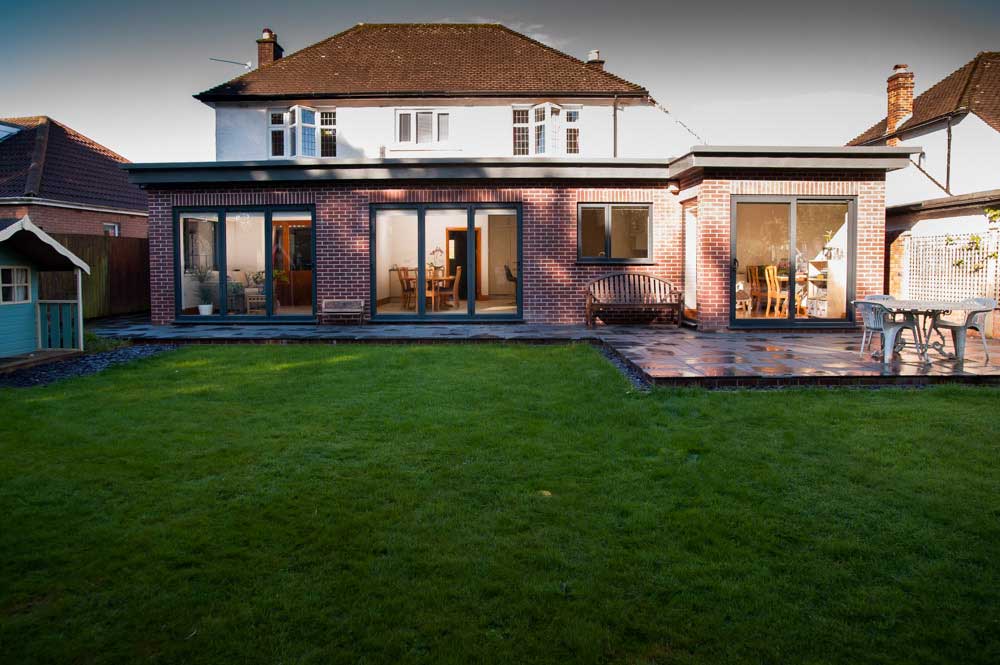 ---
Aluminium Bi-Fold Doors Prices, Park Gate
If you're looking for aluminium bi-fold doors in Park Gate and the surrounding towns, get in touch today! By filling out our online contact form, you will get us responding as soon as possible.
Alternatively, you can get an aluminium bi-fold doors quote via our online quoting engine. Here you will get a price tailored to your design preferences.
We look forward to hearing from you soon!
Categories: Aluminium Bi-Fold Doors Park Gate, Doors
Tags: aluminium bi-fold doors park gate, aluminium bi-fold doors quote park gate, aluminium bifold doors prices park gate, aluminium bifolding doors park gate